I would like to introduce a wonderful Etsy shop
SallieBear
and generous crafter behind the shop - Diane. As soon as I sent out a call for help to support Courage for Kristi, Diane was quick to respond. Here is a little about her and your lovely crochet shop:


SallieBear on Etsy
1. How long have you been crafting?
I've been crafting (knit, crochet, sew, etc) since junior high school.
2. When did you turn your hobby into a business?
After my own two children got older, I began looking for ways to use my skills to benefit others. I have a website dedicated to charity crafting - www.yarngarden.webs.com. I also am the chapter coordinator for Bronx HeadHuggers - you can read the announcement on the yarngarde site. My Etsy shop allows me to support my yarn habit and make all the items I can then give away.
3. What is your favorite Etsy shop?
I certainly cannot pick out just one (or even ten) favorite Etsy shops. Everyone one is so talented and just about every shop has something I would love to purchase.
4. How has breast cancer affected your life?
As for Breast Cancer, my mother is a 24 year survivor.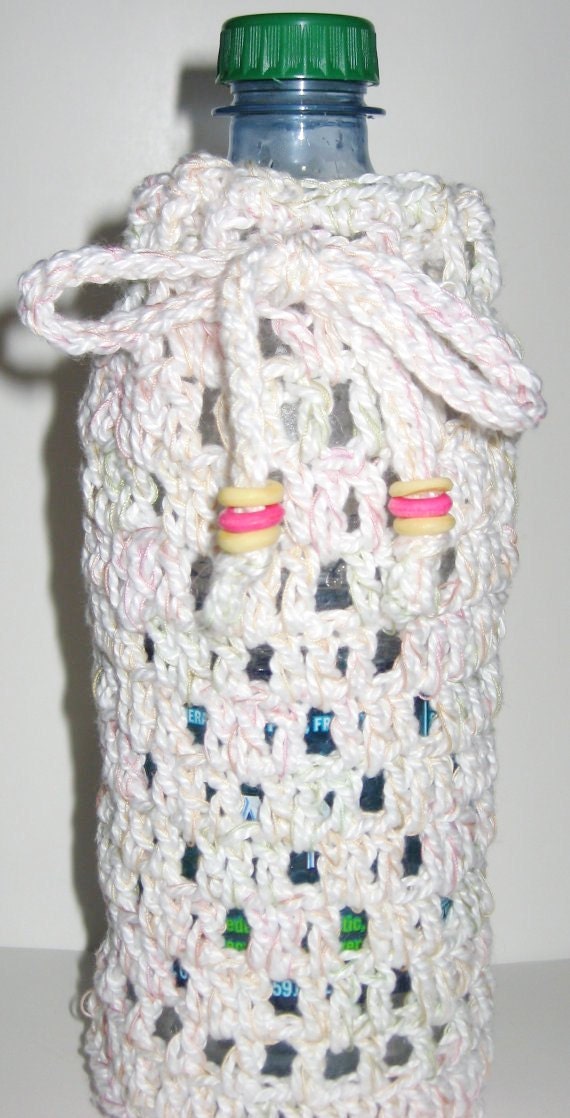 Water Bottle Cozy donated to CourageforKristi.etsy.com

Thank you Diane!
HUGS
Julie